Adams Heating and Cooling HVAC Maintenance
As spring rolls around, we start thinking about warmer weather approaching. With winter leaving us, sooner or later it will be time to blast the air conditioning.
Our priority at Adam's Heating and Cooling is to keep our Alabama customers comfortable and healthy all summer long.
As it gets warmer, service calls begin and so many systems need repairs. Don't wait — your family will thank you for being proactive and maintaining the system before the season begins.
Preventative maintenance goes a long way each season — you don't want to call us on the hottest day of the year with a malfunctioning HVAC system!
What is Spring HVAC Maintenance?
You may be interested in maintaining your new or old system, but what does a maintenance check consist of? If you are investing your money into a system, you want to know what services will be performed and how they will benefit you.
Here are a few things done for spring maintenance checks.
Inspect Cooling System — Listening to any strange noises and looking for loose parts when running the AC can help prevent issues when turning the system on. Ensuring everything is running smoothly can lower your electric costs.

Inspection of the Blower Motor — We like to run your system to listen and look for anything unusual.

Ductwork Inspection — Your ductwork is what circulates air to all rooms. If it is broken or dirty, you may have problems producing airflow which can negatively affect the system itself.

Monitoring the Electrical Parts — A good way for our technicians to predict any future issues with the system is to run and check the electrical components like the voltage and amperage. Ensuring these are strong can reduce middle-of-the-season breakdowns.

Cleaning of the Line and Pump — The drain system is a common problem we see on repair calls. Allowing the line to get clogged can cause water damage to your house. Imagine a water leak in the middle of peak season — checking these can reduce this probability significantly.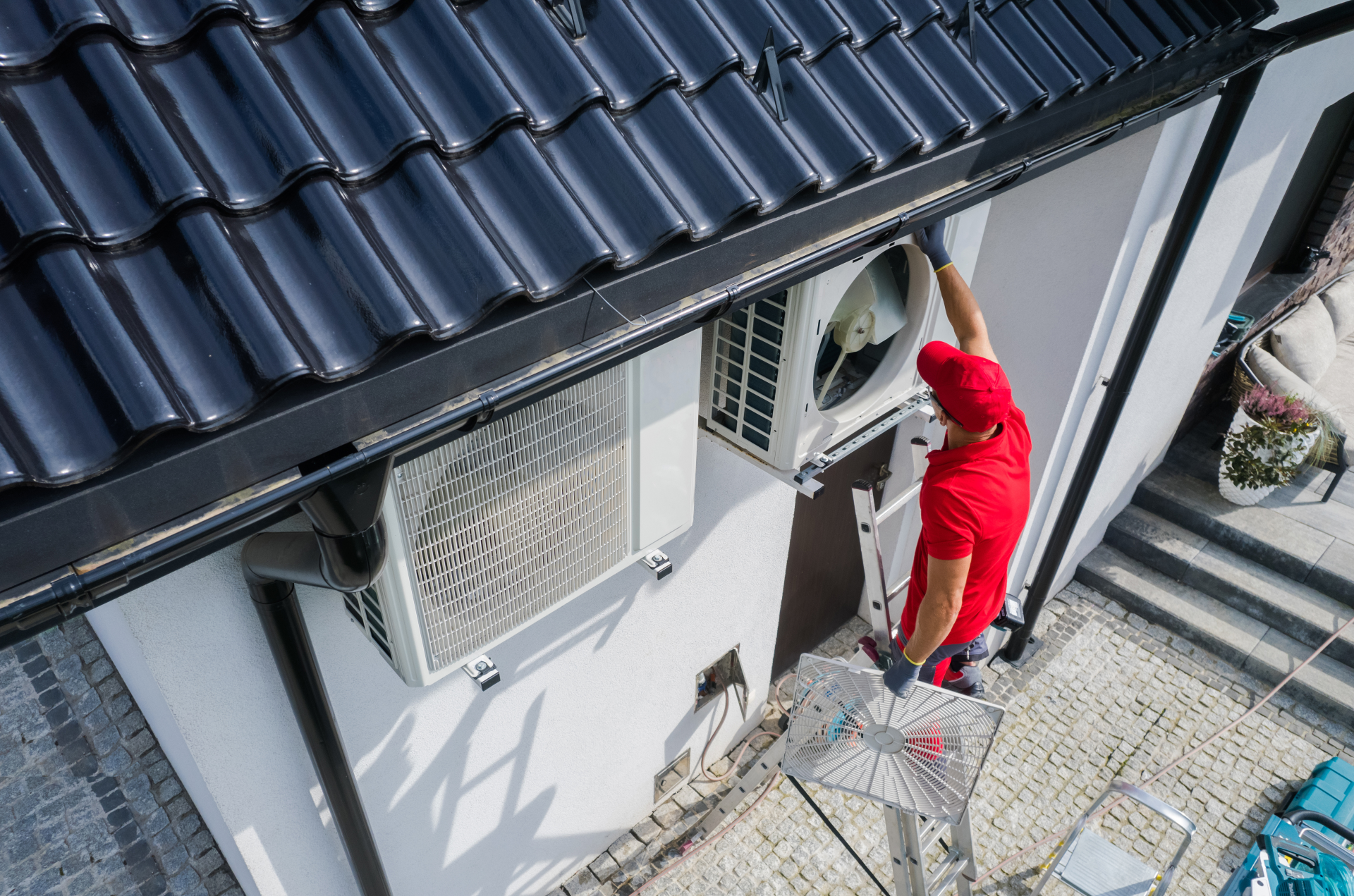 How does this help me?
You may not be savvy in the HVAC field, so you may want to know how the inspections listed above actually help you and your family.
Here are the four most important reasons you should consider a maintenance plan:
You will see significantly fewer service calls and the need for repair on your system. The maintenance performed before the season begins allows for any future problems to be found and parts to be inspected before the system is turned on. This will save you money on pesky service calls!

Your monthly energy bills will be low. Systems that run for years with no inspections do not run efficiently, even if they are working okay. That can cost you hundreds in high energy bills. Maintenance ensures your system is working at its optimal level.

Your system's lifetime can extend a few more years. A well taken care of system will significantly outlive systems that ran inefficiently without maintenance. Imagine getting three more years out of an expensive system — sounds like a steal!

Know that you and your loved ones are safe in your own home. No one loves when their system is making a weird smell or dust is accumulating. A home is meant to be a shared, safe place. Dirty air or toxic fumes can hinder that feeling. Indoor air quality is a large contributor to health — your HVAC system controls that quality of air!
With spring, it's time to schedule your spring tune-up ...
Now is the time to schedule your preventative maintenance check and spring tune-up. It is most effectively done before you turn the air conditioner on.
We know most of our clients have busy schedules to work around, so the sooner you're on the books, the better.
Our technicians are expertly trained on performing maintenance checks that live up to your, and our, standards. They are all licensed and professionally trained to provide you with quality customer service.
Call us today to ask any questions, sign up for a maintenance plan, get pricing, and schedule your spring visit! Adams Heating and Cooling can't wait to make you the next member of our HVAC family.