What to Know About Air Conditioner Installation
Installing a new air conditioner is a great way to keep your home comfortable year-round. However, it is important to understand what you are getting into before beginning the AC installation process.
In this blog post, we will cover the benefits of professional AC installation, the cost to install a new AC unit, and how to pick the best air conditioner for your needs.
The Benefits of Professional AC Installation
Are you thinking of getting a new air conditioner for your home? If yes, you should consider the benefits of professional AC installation.
Professional installers are knowledgeable and experienced in ensuring that your air conditioner is set up correctly and safely. Not only can professional AC installation save you time compared to a DIY job, but you'll be able to avoid messing with electrical wiring and any resulting injuries that may result from that as well.
Aside from safety, air conditioners installed properly by professionals are more energy efficient than those that aren't installed correctly or securely. This means that not only will your home be cooler faster, but it will also last longer as well! Professional installers are experienced in handling any potential unexpected issues that may arise during installation — something a DIY job may not be able to handle.
Additionally, professionals have the right tools, safety equipment, and experience to do the job correctly. They're also knowledgeable about the latest energy-efficiency models, which helps them choose the best unit for your needs. Professionals can optimize the placement of an AC unit to maximize energy efficiency and reduce noise — something most homeowners don't think about when installing their own units!
Professional installation ensures that all electrical connections are secure and safe from harm; this precaution could prevent costly repairs later on due to damaged wires or other related problems. These professionals can provide helpful advice on proper maintenance and use of your AC unit so you know how to get the maximum performance out of it over its lifetime.
If you're ready to cool off this summer with a brand new air conditioning system, make sure you hire an experienced professional who knows what they're doing first.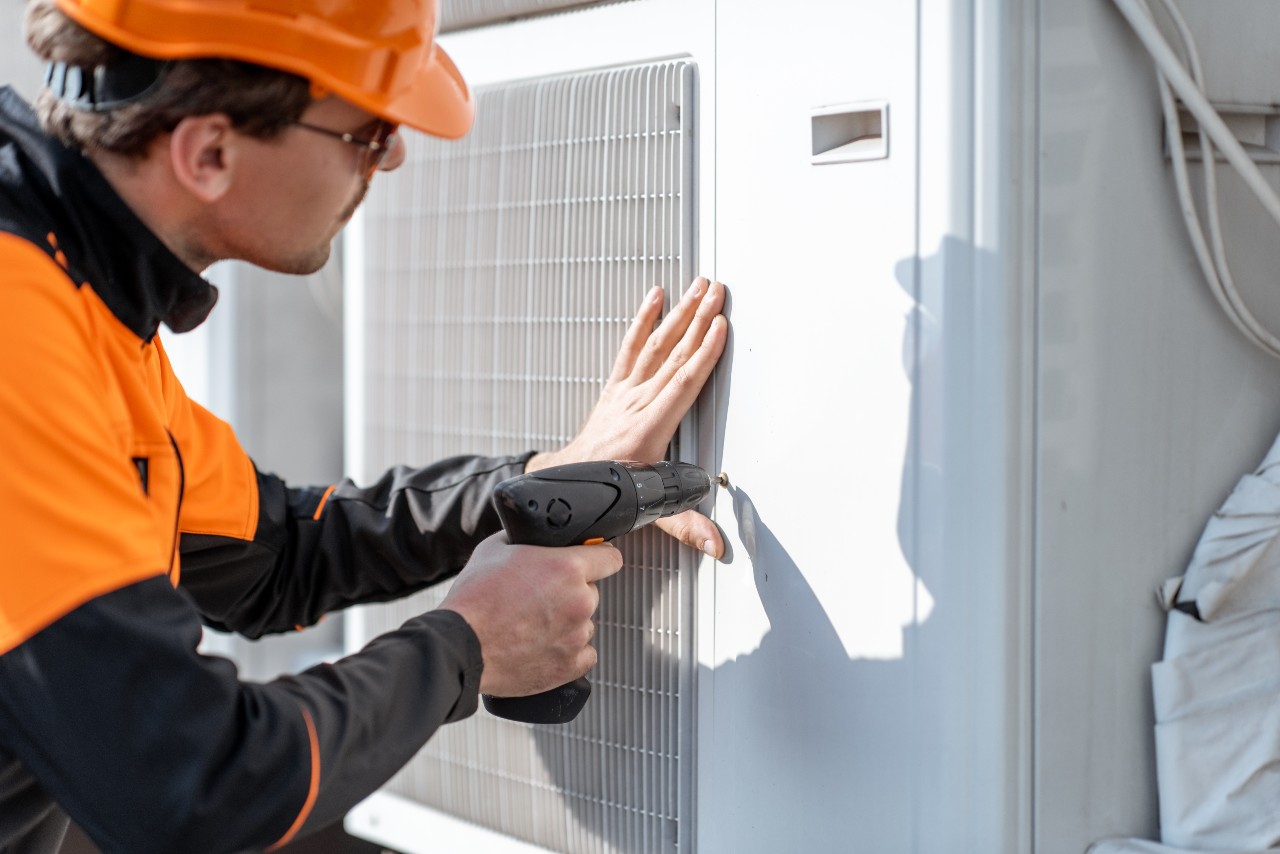 How Professional Installation Can Keep Your Home Comfortable
Keeping your home comfortable during the warmer months can be difficult without an air conditioner or with an old, ineffective one. If you're thinking about installing a new air conditioner or upgrading your current one, professional installation is the best way to ensure that your home stays comfortable in all seasons. Here's what you need to know about air conditioner installation and why it's important to use professional services.
Professional installation ensures that your air conditioner will be correctly sized and fitted within the home. The size of the unit affects how much energy it consumes, which means it can have an impact on energy bills. It's also important for efficiency. A unit that's too large or too small won't provide effective cooling, wasting money and energy in the process.
Not only will professional installers help you choose a unit that's right for your home, but they'll also install high-quality parts and materials that can extend the use of the air conditioner well into future years. They'll inspect any current systems you may have and troubleshoot any issues so that everything is running optimally before they leave.
Lastly, professional installers can advise on tools like temperature regulators as well as maintenance plans to ensure correct operation, so your home is properly cooled throughout summertime no matter how hot it gets outside!
Understanding the Cost of Installing a New AC Unit
Understanding the cost of installation is essential to make an informed decision. There are several factors to consider, including labor costs, the cost of the unit, and any additional features or services required for installation.
According to BobVila.com, in terms of numbers, a new AC unit can range from $3,882 to $7,903, with the national average cost being around $5,860. Of course, prices will vary depending on size, type, brand, and labor.
When selecting an AC unit, it's important to consider its size and energy efficiency, as this can affect future utility bills. Size requirements should be based on the square footage of your home and should be correctly sized to work properly.
Check for any applicable rebates or incentives that may be available in your area. Be sure to also understand which type of AC unit you want and research local permit and zoning regulations that may affect installation procedures and fees.
Finally, determine if any additional features, such as duct cleaning or generator hookups, could increase costs. These should generally be left to professionals with experience in such installations. By understanding these factors, you can find an affordable solution that meets all your cooling needs.
Selecting the Right Air Conditioner for Your Needs
Selecting the right air conditioner for your needs can be a daunting task, whether you're replacing an old one or installing a new unit. To ensure the smooth and efficient operation of your air conditioner, consider factors such as size, energy efficiency, noise level, and climate. Here are some tips to help you choose the right air conditioner for your home:
Firstly, consider which type of air conditioner best suits your needs. Different types of AC units offer varying features and benefits. Consider energy efficiency ratings when selecting an AC unit; a higher rating means lesser energy costs in the long run.
When deciding on the required size of the unit based on estimates of square footage, keep in mind that a larger unit is necessary for larger homes. Also, bear in mind that installation requirements can vary depending on the type of AC system you have or purchase; make sure you understand these before making any decisions.
It is wise to also consider climate when choosing an air conditioning system; certain systems are better suited to particular climates than others. Additionally, compare different types of air conditioning systems, including window units or central AC systems, to make an informed decision about which one is best for your needs and budget.
For maximum energy savings, install a programmable thermostat with your new system so that cooling only occurs when necessary – this results in lower energy bills over time.
HVAC Maintenance and System Upgrades
If you're looking for an AC service to help with HVAC maintenance or system upgrades, it's essential to know what to look for and what the process entails. For air conditioner installation, several elements need to be taken into account from selecting the right unit for your home to proper installation and maintenance.
Here's a guide on what you should consider before getting started:
Understand your existing AC system's needs and requirements for performance and efficiency to determine which air conditioning unit is best suited for your home.

Learn about the installation process necessary to maximize energy savings in your home, including assessing the time required for installation and any additional costs or maintenance associated with it.

Take warranties and other factors into account when selecting a unit for your home to ensure optimal value from the purchase of a new AC system.

Properly maintain your AC unit through regular inspections and cleanings performed by a qualified HVAC technician.

Consider upgrading your existing system to improve efficiency levels while reducing energy costs over time, which can extend the life of your unit.

Investing in an energy-efficient air conditioning unit may cost more initially but offers significant cost benefits down the line through decreased monthly energy bills. Proper installation by an experienced AC service is essential to ensuring the maximum efficiency of these units, and understanding how to best maintain them is equally important in extending their lifespan.
To Summarize
Installing a new air conditioner is a great way to keep your home comfortable year-round. It is important to understand the cost, benefits, and different factors that come into play when selecting an AC installation service.
Professional installers are knowledgeable and experienced in ensuring that your air conditioner is set up correctly and safely. They can provide helpful advice on proper maintenance and use of your AC unit, so you know how to get maximum performance out of it over its lifetime.
With this information, you now have everything you need to make an informed decision about which air conditioning system is best for you. To learn more about AC installation or if you need AC repair, contact us or call us at (205) 339-6540.